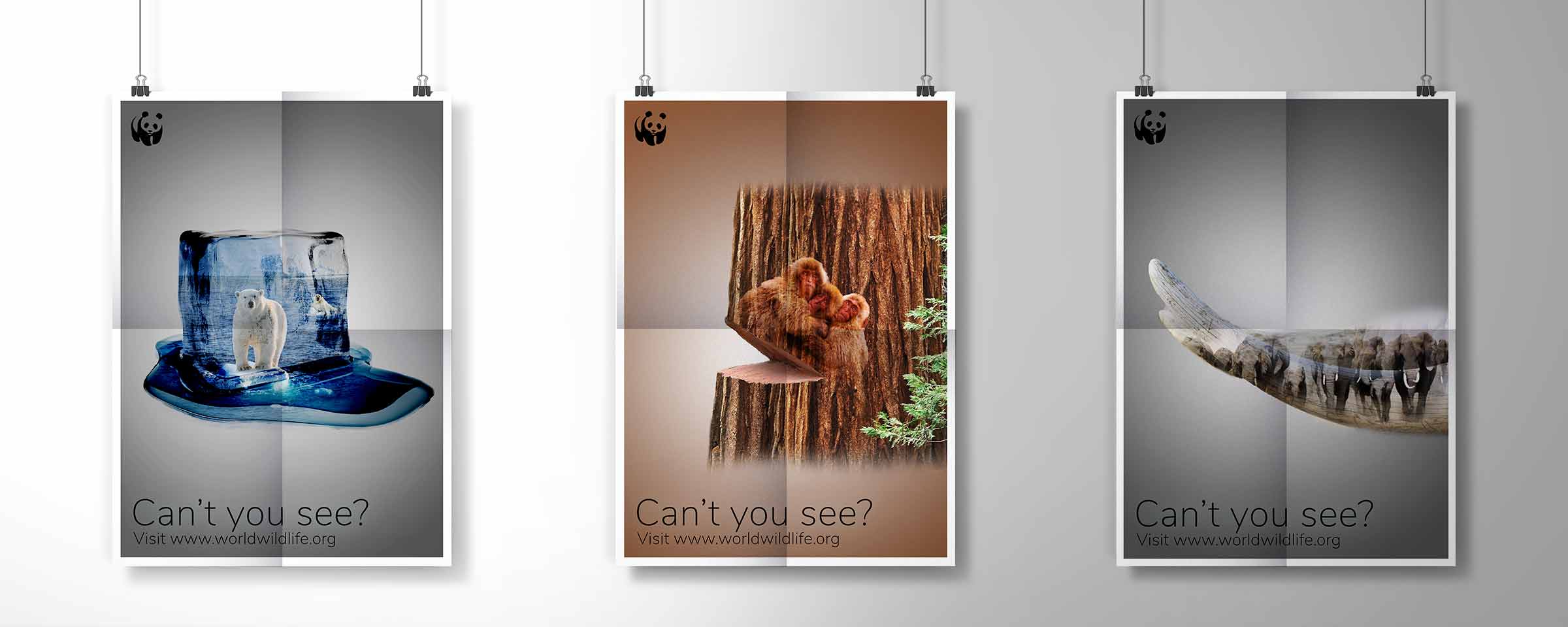 About this work:
A poster series design – a trio of posters for the World Wildlife Fund (WWF).
The posters describe the direct and indirect harm humanity causes along with a call for action.
The project includes three posters:
Global Warming – polar bears in a melting ice cube.

Deforestation – terrified monkeys to the site of a cut tree.

Elephant Hunt – elephants running inside an ivory.
Disclaimer:
This work was done during professional studies and it is a non-profit project.
There is no intention of copyright infringement.
If you have a problem, you can contact us using the about.